I totally lied. I am NOT done with rhubarb posts!!!
Anita sent this wonderful link - this is
EVERYTHING you ever wanted to know about rhubarb
. EVERYTHING.
This
rhubarb upside down cake
makes my mouth water. MMMMMM.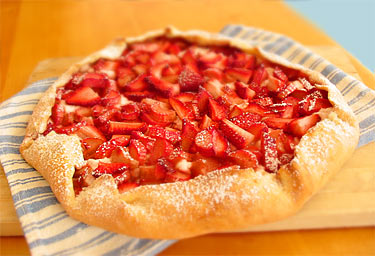 Rhubarb and ricotta galette
- I love how rustic this looks!
or how about a
rhubarb meringue tart
?!?