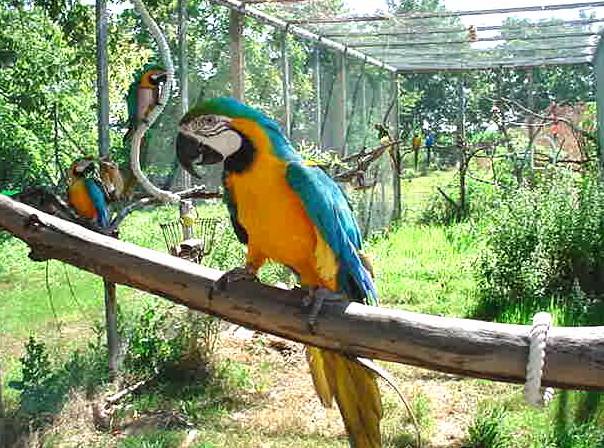 Here's a little post about our birdie (and human) friends at Iowa Parrot Rescue. Mike, who runs the rescue with his wife Abi, says this:
"We currently have about 45 birds in care here. 9 are permanent residents. 4 are refugees from Hurricane Katrina...their home was destroyed and they're here while it waits to be rebuilt. One is just visiting while his family is out of town. The rest are awaiting adoption. We get them from people who can no longer care for them, from humane societies, and recently we got 36 from the US Govt. They were part of a seized illegal import shipment. People find us via our web
page at _www.mikebear.org_ (
http://www.mikebear.org
) , or by word of mouth. People who want to adopt birds must apply and visit here for an interview, and then have a home visit by us. We have to make sure that the birds will have a stable permanent home, in safe and healthy
conditions. We don't charge any adoption fees. We are funded partly by donations and partly
from our own pockets. Depending on circumstances, it costs anywhere from
$500 to $1000 monthly to feed, maintain, and care for the birds. We are an Iowa
non-profit corporation and a 501(c)3 tax exempt charity under federal law.
_Iowa Parrot Rescue_
(
http://www.mikeoso.homestead.com/rescue.html
)
"


What he doesn't talk about is how much work he and Abi do to care for these birds! Abi (who runs High Prairie Fibers) gave up her studio for most of the summer, so her 36 birds would have somwhere to live! They do great work, and could use a little extra help. So visit their website, and maybe donate or purchase some of their bonky balls, candles, or other goodies.